The satisfaction of providing service and unforgettable experiences to visitors has been lost for hundreds of thousands of California tourism industry professionals in 2020.

Almost immediately in April, widespread business shutdowns from the coronavirus pandemic halved the workforce from 1.2 million to about 600,000, according to research from Tourism Economics.

Hotels, restaurants, transportation services, theme parks, airports, car rental companies, wineries, convention centers and destination marketing organizations all were forced to either shut down or vastly reduce operations, filling the unemployment rolls.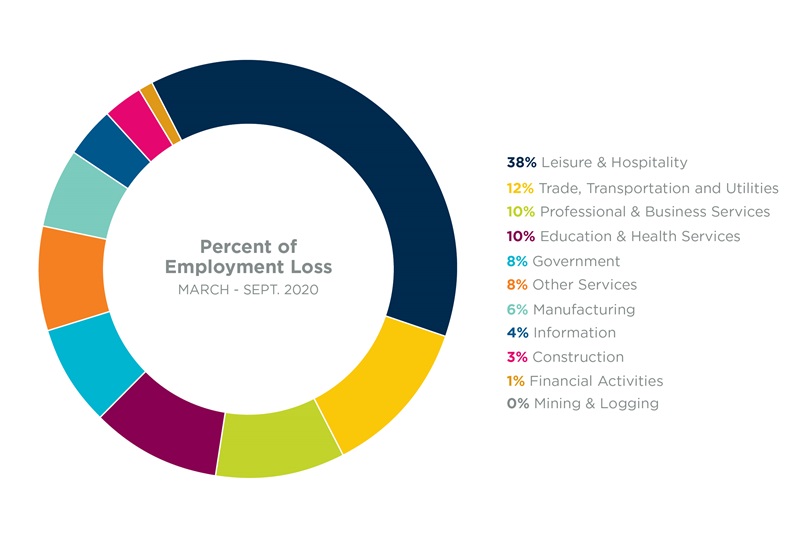 Whether entry-level or C-Suite, tourism professionals felt the gut punch that came so swiftly and decisively after years of tourism growth.

"I was really excited to make an impact in this industry on a whole new scale," said Carmina Ramos, who had just been promoted to manager of sponsor and member services at San Francisco Travel when the pandemic hit and she was laid off. "I hadn't really even dug my feet into this role, and this happened."

To Franck Legrand, general manager at the at the Cornell Hotel de France in San Francisco, the pandemic prompted "a roller coaster of emotions. We have been very sad to furlough our staff that has been with us for so long. Preparing the reopening has been challenging and stressful, as we had to reinvent the whole customer experience in this sanitized environment. I work in hospitality because I love taking care of my guests. Reducing our interactions with our guests was limiting at first but we actually manage to engage while wearing a mask behind our Plexiglas.

"I think that the morale of all the hospitality workers has not been sufficiently addressed during that period. Those who are (or will) being fortunate to go back to work will have to adapt to a new normal (new routine, new training, new policy, new environment). Change is often difficult to accept and implement. In the next few months, we, as managers will need to lead our team in change management. We will need to support our staff while taking care of our guests."

Businesses, workers, transition to new COVID-19 reality

In Los Angeles just a few months before the pandemic, Lasheeda Perry made a major culinary career move. In her 16th year in the business, most recently as a celebrated pastry chef at the Beverly Wilshire Hotel, she started her own consulting business, the Queen of Flavor.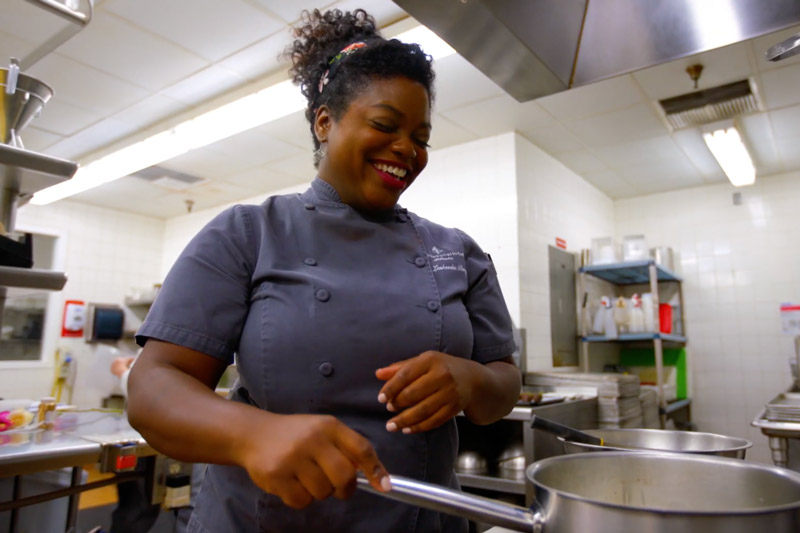 "Unfortunately, it all came to a halt (after the pandemic) so I had to pivot and think of fun, creative and virtual services," she said recently.

At Orange County's Dana Wharf Sportfishing and Whale Watching, the pandemic forced many changes, said Co-President Donna Kalez.

"We have had to alter the amount of people on all our boats to a 50 percent capacity for social distancing measures. We have also enforced very stringent cleaning guidelines along with a face covering requirement for both crew and passengers aboard our boats. The new capacity numbers make it difficult to promote our special offers, which is something we love to do, and it's also forced the cancellation of some of our famous programs. Yet, we are thankful that we are an outdoor business that is still able to provide our sportfishing and whale watching adventures to the public in a safe and responsible manner."

On the Humboldt County Redwood coastline, where Justin Legge manages Elk Meadow Cabins & Redwood Adventures, the pandemic slammed occupancy in the heart of busy season, but brought perspective to the mission. It allowed the staff the time to complete restoration projects that had gone neglected for years.

"Months of pouring, literally, my blood sweat and tears into the soil here was helpful to put everything into perspective," Legge said. "It is a deep fulfillment that can be hard to describe! It has been a joy to share the fruits of this labor with our guests returning now to Redwood National Park!...If this pandemic has made one thing clear to me, it is we ourselves have little control over what is happening in the world. What we can control, is our personal experience, and our attitudes."

Lisandro "Chando" Madrigal's family-owned Chando's Tacos restaurant enterprise was growing in the Sacramento area when the pandemic hit, forcing him to regroup and, like many restauranteurs, pivot to take-home business.

"Just when I thought 2020 was going to be my year I get slapped in the face with this and the world came to a complete halt," he said. "It brought my family together to get creative, innovative and bold in the way we offered and delivered our product so we wouldn't lose it all. My main priority was to safeguard what we have worked so hard for and to keep my family-team employed and healthy…We are blessed to have a community that supports us and appreciates what we do."

The pandemic, added Stephanie Staab, flipped the definition of hospitality. "So much has become "no" or "you can't do this," in the age of COVID-19, which is the opposite of hospitality. It should be all about telling the guest "yes" and "'what may I do for you to create your best experience with us?'" said Staab, Marketing & Business Development Manager at Avensole Winery in Temecula Valley.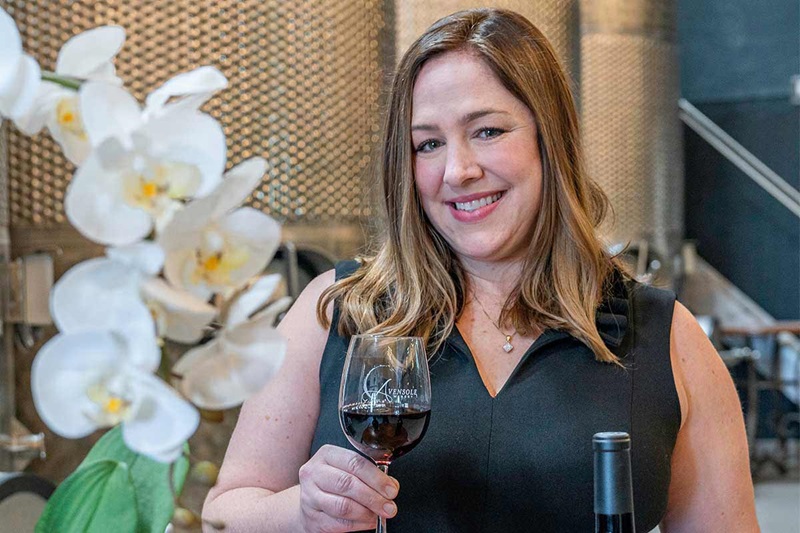 Setbacks add up, but optimism persists

Working in tourism early in life builds important skills – customer service, communications, problem solving -- that lead to successful careers. The tourism workforce has been battered by the global coronavirus pandemic, but workers find silver linings and remain optimistic the industry will return to its place as one of the biggest stable job providers.

"The future of our industry is definitely uncertain and the aftermath will linger for years," said Perry. "However, I have to remain positive by taking advantage of this work-from-home/virtual world. I am in a position where I deliver virtual pastry experiences that make people happy and I have time to fully connect with my nieces and nephews…I am embracing the change, and also knowing that the outcome will make me even stronger is enough grounds for me to remain optimistic about my future."

Legge said he saw more and more Californians visiting the Redwoods, and has taken heart in watching them leave their pandemic stress behind. "I feel sad for those who live in the Golden State, but have never had the pleasure of experiencing the ancient forest of Redwood National Park," he said. "When I can see in people's eyes the shift from 'monkey mind' to being back in reality and their own physical body, further encourages and inspires me…Helping people calm down and come back to reality, one of nature's greatest attributes for us humans, has been the main source of optimism and positive outlook for me this year.

Legrand remains confident in the industry's comeback. "I wish to keep contributing to the hospitality industry as I love the purpose of creating memorable experiences for our guests. I am always amazed by the resilience of our hospitality team who also have critical soft skills that can be easily transferable in another industry. I am optimistic that despite the difficult times right now, we will all be fine.

Ramos said she and her husband (a furloughed hotel worker) focus on homeschooling their fifth grader and two-year-old. But Carmina is not done with tourism. "Once this clears, tourism is going to go through a big boom. People are itching to get out. I definitely want to get back into the industry. There's something I didn't get to prove."

Hero photo credit: Ming Poon