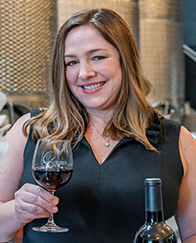 Name: Stephanie Staab
Job(s): Marketing & Business Development Manager, Avensole Winery in Temecula Valley Southern California Wine Country and Founder – The Luxe Si
Hometown: Pasadena
Education Master of Business Administration in International Luxury Brand Management, ESSEC Business School, Paris; Master of Arts in Visual Culture, New York University; Bachelor of Arts in Art History and Architecture, New York University
Q: Describe your path working in the tourism field.
I knew at a young age that I wanted to work in luxury with an international focus. I grew up in Southern California and Singapore, later moving to New York City for college and graduate school. Yet, no matter where I was, I always loved the excitement of restaurants, wine bars, art galleries and museums and the "wow" you can give someone with great hospitality. Spending time in Paris, London and Switzerland also made me realize how hospitality and travel can be important and rewarding career paths. I always planned to stay in Europe or New York to pursue this, but, after going back to Southern California to visit my mother, I realized hospitality and tourism can be just as fulfilling in the Golden State. I met my husband in California and I have been working in wine marketing and hospitality ever since. I'm now the Marketing & Business Development Manager at Avensole Winery, which has one of the oldest original vineyards in Temecula. I also recently founded The Luxe Sip to focus on more diverse and personal wine projects!

Q: What do you like most about working in travel and tourism?
I love the creativity, passion and history involved in the wine, travel and tourism industry. I love the people aspect of the business and hearing about their stories, backgrounds and cultures. Every day is exciting, and I am surrounded by individuals who love what they do and want to create a special experience for guests. I also love the storytelling piece of travel and working with Visit Temecula Valley and other organizations on ideas that directly impact how Temecula Wine Country is portrayed. Together, we're all able to inspire people to visit and create special experiences and memories. Travel has always been a huge part of my life and I do hope for a day when we can all be safe and explore again.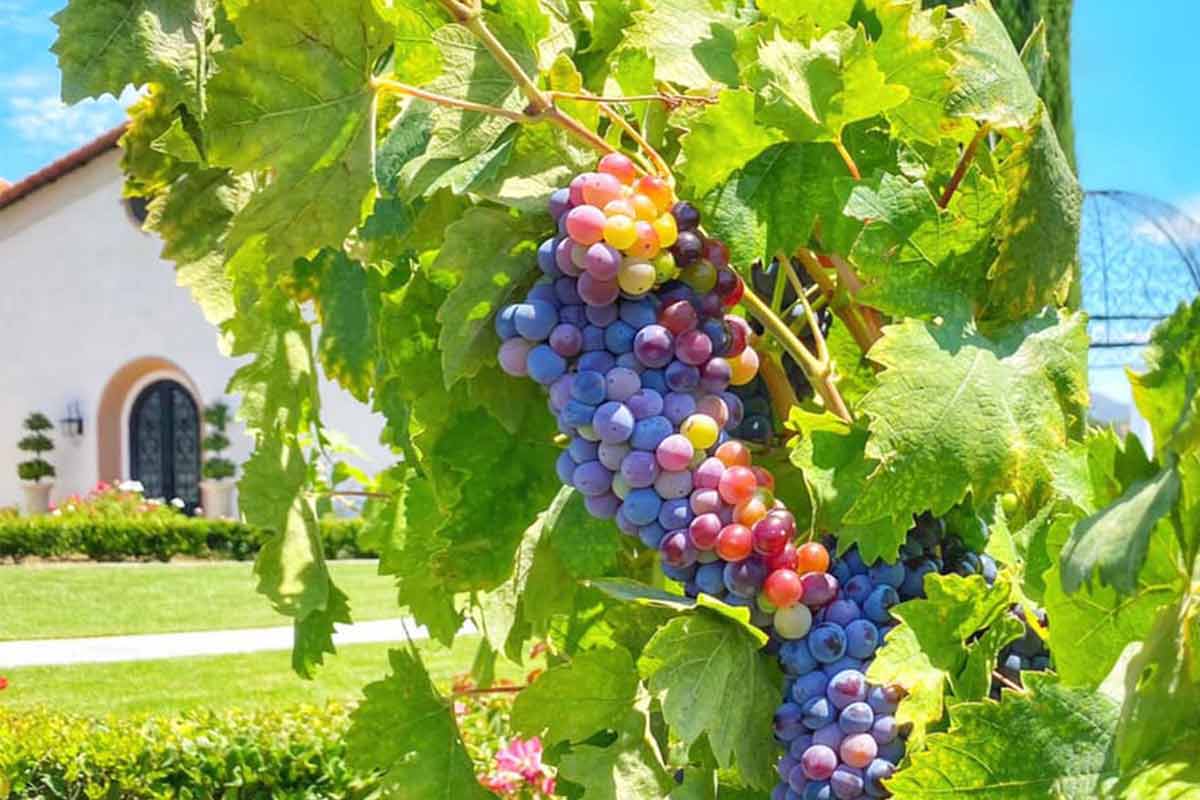 Q: How has the coronavirus pandemic changed your job?
We are completely reimagining the guest experience. So much has become "no" or "you can't do this," in the age of COVID-19, which is the opposite of hospitality. It should be all about telling the guest "yes" and "what may I do for you to create your best experience with us?" Luckily, we have an amazing outdoor resort-like property that encompasses the tasting room, restaurant and member lounge, and nearly perfect weather year-round, so we have been fortunate to serve guests outdoors in the beautiful wine country ambiance with socially distanced table service and vineyard views. Social media has also been big for our winery, before the pandemic and even more so now. I have always been a believer in the ability to reach people directly through social media, especially through Instagram since it is so visual and more personal. We all have Zoom meetings to make sure businesses are on the same page for guidance on restaurant and winery re-openings, changes and new procedures. Virtual events are also huge. I have been hosting private wine education classes such as a recent sold-out "Intro to Summer Wines" event, and an upcoming event on Champagne and sparkling wine event. It's so amazing to connect with others interested in wine even if they are not here locally. I hope this is a trend that will also continue once travel opens back up again.

Q: What were the most valuable parts of your education?
Studying and living in cities with large hospitality markets showed me what the best of the best guest service looks like around the globe. I have experienced the foods and flavors of different cultures, which has taught me how different wines pair with the food and spices of an area. I've also had the opportunity to study under notable names in the wine industry such as, Remi Krug of the Krug Champagne house now owned by LVMH, who taught me the ins and outs of luxury alcohol brands. I've also taken educational tours through the Moet and Dom Perignon caves in Champagne, France. Coupled together, these experiences gave me new perspectives and ways of doing things. It also connected me with diverse yet like-minded people whom I still connect and collaborate with today. But the learning never stops! Since being out in the Wine Country I have honed my wine knowledge through the Wine & Spirit Education Trust (WSET) program and was also fortunate to participate in a specialized wine and hospitality program led by America's first Master Sommelier, Eddie Osterland. I plan to continue my wine education – the more I learn, the more I want to know!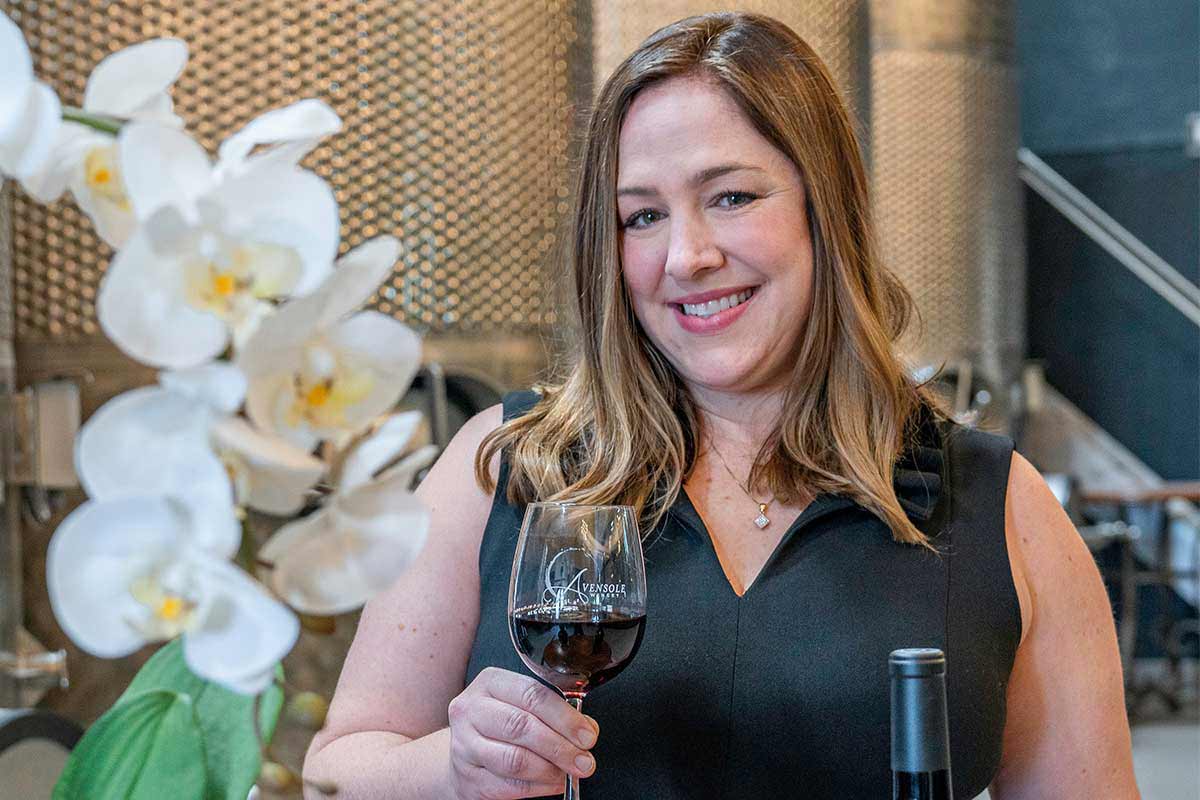 Q: What are your goals in the industry?
I love being back in Southern California after my international experience. I live in wine country and love watching the growth of the area. There are always new opportunities arising and I'm really proud of all that has been accomplished at our winery and want to continue growing it. In fact, we just won an award for hospitality in Temecula. I'm excited to see what the next level of hospitality will look like for us.
Q: Who have been the biggest supporters of your career?
My husband supports my career and the often-odd days and hours we work in hospitality – such as weekends and holidays. He has a newfound love for the wine country which he never expected! My toddler also helps me "work" and loves eating grapes fresh off the vine prior to harvest. My mother has also been a great support and is always encouraging me to reach for my dreams! And, of course, my colleagues have been a big inspiration! It is nice to be part of such a supportive and encouraging community.