Propelling California
Since the Great Recession of 2008, the Golden State tourism industry has generated steady economic growth every year for the past decade.
In 2019, travel spending, the tax revenue it generates and the jobs it supports reached new heights, surpassing previous highwater marks set in each previous year.
Source: Dean Runyan Associates
Funding Essential Public Services
In addition to the revenue generated for tourism businesses and destinations, the travel industry is one of the biggest drivers of state and local tax revenues that fund essential public services.
These services – which include public safety, infrastructure, development, local libraries and more -– benefit all Californians. Without the revenue generated by visitor spending, each California household would have had to pay an additional $920 in taxes in 2019.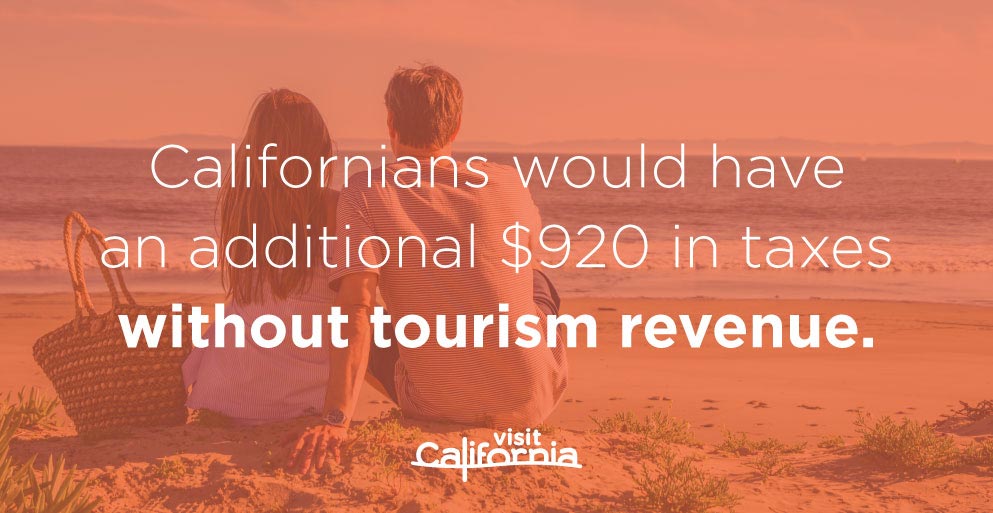 California's Top Export
As one of the biggest agricultural producers of anywhere in the world, California is widely known as the breadbasket of the country. To this end, one would assume agricultural commodities are the state's biggest export. They're not.
International travelers spent a record $28.3 billion in the Golden State in 2019, outpacing comparable industries by a wide margin. That spending makes tourism California's biggest export.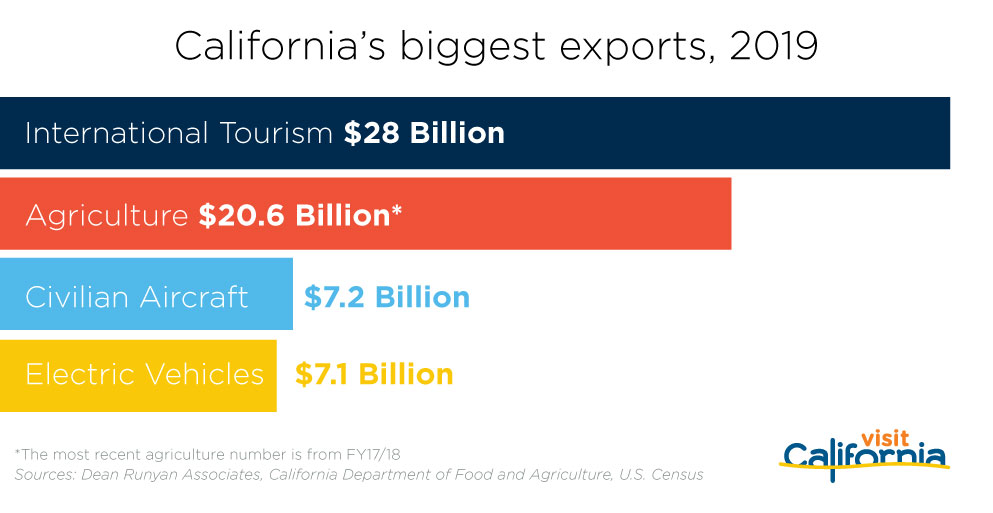 "For years, tourists have injected billions into Bay Area businesses. Visitors who come from near and far spark an economic ripple effect across our region that benefits businesses of all sizes, from iconic attractions to hotels, restaurants and stores."
ADDITIONAL RESOURCES
For further research, explore the following resources.