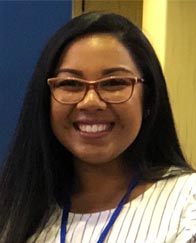 Carmina Ramos got hooked on tourism early working at an airport hotel, and then realized she could build a career with something she already knew as well as anyone: San Francisco. With the support of family and a college degree in the field, the sky is the limit.
Name: Carmina Ramos
Job: Assistant Programs Manager, Visitor Experience, San Francisco Travel
Hometown: San Francisco
Education: San Francisco State University – B.S., Meeting and Event Planning, 2017
Q: Describe your path working in the tourism field.
A: My first big-girl job was working front desk at the Holiday Inn at the (San Francisco) airport. One of my friends worked there and suggested it might be a good first step into the hospitality world. 3 years later another close friend of mine posted on Facebook that her job at the SF Travel Visitor Center was hiring: 'It's an on-call position, you can make some extra cash.' I didn't really understand what tourism was yet, but I thought, 'Hey, I'm an SF native, I could totally give some information.' That's how it happened – I just ended up here. The right seats continued to open for me at the right time, and every year I was blessed with a promotion, so I stayed and continued to grow.
Q: What made you want to enter the travel and tourism industry?
A: I went to San Francisco State and learned more about the hospitality world and said, 'I'm going to be an event planner.' As a Filipina, my predetermined choices seemed to be nurse or aspiring wedding planner (laughs)! But really, I realized that type of event planning was just a hobby. At SF State, we got to work at our onsite restaurant and work in projects to role play as a Hotel GM – definitely intrigued me to explore further into the industry! I wasn't sure what I was going to do exactly, but I thought something in tourism and hospitality would be a good path to follow.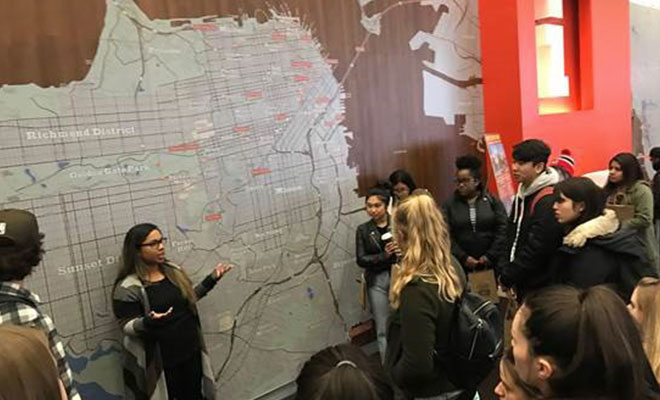 Q: What do you like most about working in travel and tourism?
A: I work in San Francisco Travel's Visitor Experience department. Our team helps visitors best explore all parts of San Francisco. For me, this hits home, because I'm born and raised here so I never have to speak to a script. I can speak genuinely on my own experiences on all things in SF. I'm gaining more knowledge about destination marketing organizations and the importance of tourism. I've been fortunate enough to meet and work with so many different people, and the projects are ever evolving – just like the city I get to represent.
Q: What were the most valuable parts of your education?
A: It was mandatory to have an internship to graduate. I was already working for San Francisco Travel and you were supposed to do 40 hours for that internship. There was no way I could do that with a full-time job. I was really nervous about completing the requirement, because there was no way I could give up my management role at San Francisco Travel to do an internship elsewhere. I had a lot of support from my department chairs and they really did their best to not change rules, but to make it work for someone in my situation. I was able to complete my internship in our events department and keep my full-time job in visitor experience -- overall strengthening my relationship with this company. It was perfect because I was able to learn more of the events world…and keep my management role in visitors experience all at the same time. I don't think I would have graduated if they had not offered that to me.
Q: What are your goals in the industry?
A: My director (at SF Travel) knows my professional interests span over operational management, events, marketing, and just always wanting to continuously reach for the top. She's taken all that into consideration and included me in projects so I can further build on my accomplishments at San Francisco Travel. I'm trying to pave a strong path here and make sure I'm learning new things every year. I plan on staying here for another five-plus years, which is saying a lot, because you know, millennials!
Q: Who have been the biggest supporters of your career?
A: I'm going generic on you, but it's the truth – my family. They don't know the lessons they've taught me, but it's what I learn from them that puts me in a position to strive for a successful future. Having kids early on in my career reminds me to enjoy and be happy with what I do for work. And it's not just being happy, it's the art and science of being a collaborative contributor to my colleagues, working efficiently during the day to feel fulfilled, turning off the computer at 5 p.m. and starting the 'mom shift' promptly after to be a well-balanced person. It's the triumphs that remind me to not worry about what's next, to be exceptionally great at what I'm doing now, and the opportunities will present themselves.