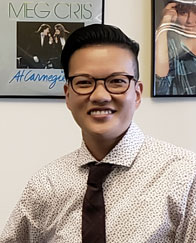 Name: Leialiiakamakua (Lei) Asato
Job: Operations Coordinator, Olivia Travel
Hometown: Originally from Hawaii, now living in San Francisco
Education: B.S. from San Francisco State University, Recreation, Parks, and Tourism Administration; A.S. from Santa Barbara City College, Hospitality and Culinary Arts
Q: Describe your path working in the tourism field.
Growing up in Hawaii, I was exposed to tourism at a young age and grew to understand how important the industry can be to a city and state. Tourism is broad – you could work in food service, retail, hotels, transportation, and so much more.
I feel like I've been fortunate to have experience in a few different areas of tourism. In high school, I worked in a retail surf shop that catered heavily to tourists. After graduating, I moved to Santa Barbara, CA where I got my AS in Hospitality and Culinary Arts and worked in commercial kitchens, restaurants and catering for a while.
Then, after encouragement from my family and wife, I decided to go back to school for my bachelor's. I graduated in 2017 from San Francisco State University with my Bachelor of Science in Recreation, Parks, and Tourism Administration and transitioned into a full-time position from the internship I had with San Francisco Travel Association, San Francisco's destination marketing organization (DMO). Then, I moved on to Olivia Travel – a lesbian travel charter company. I am still at Olivia Travel, working as an operations coordinator. The path to get here was long, but I am grateful for the support I have had along the way and where I am now.
Q: What made you want to enter the travel and tourism industry?
The field of tourism offers variety, which translates well to adventure and why many might get involved in tourism. Initially, I kept telling myself that the reason I wanted to work in the travel and tourism industry was to position myself for a great career in Hawaii in an industry that would always be financially stable. After growing a relationship with the industry, and respect for those working every day in it, I continue wanting to work in tourism because of the new and unique experiences that are not replicated in other industries.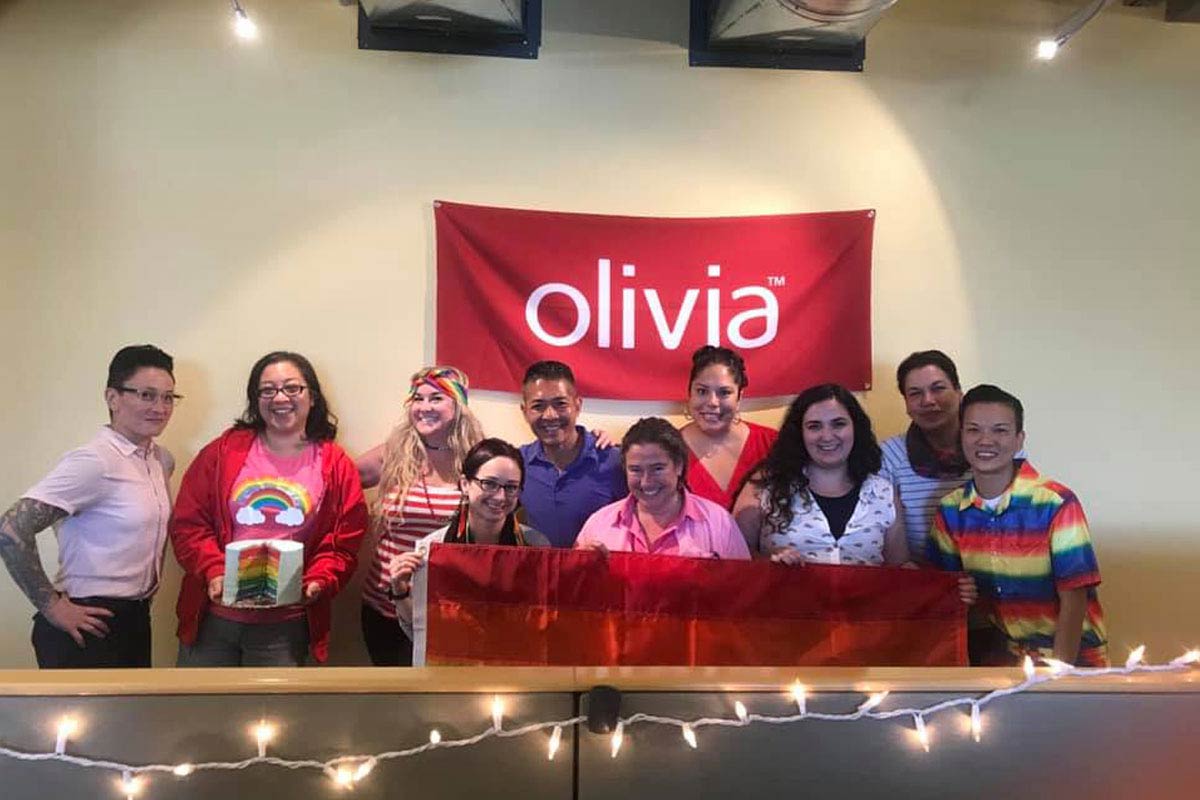 Olivia Travel celebrates San Francisco Pride 2019.
Q: What do you like most about working in travel and tourism?
The people and the places that I encounter. Olivia Travel provides exclusive charter buy outs on cruise ships, resorts, and land tours for women, mostly lesbians. Because we do exclusive charter buy outs, the whole cruise ship, or resort is our space. This unique opportunity allows women to be their authentic selves, feel understood by their peers, and enjoy themselves without the same fear they experience in their life back home.
Q: What were the most valuable parts of your education?
1. The professors I developed strong relationships with that still encourage me and inspire new students every year.
2. The non-major classes that I took were enriching and challenged my perspective of preconceived notions and stereotypes.
3. Finishing. It was important that I finished my bachelor's degree, even when I had felt that an associate degree might have been enough.
Q: What are your goals in the industry?
It's always a goal to keep traveling and finding new adventures. In the next few years, it would be great to transition into a management or senior role. Then, maybe move on to a different aspect of travel that I haven't experienced before. An overarching goal would be to start seriously advocating and researching how the travel and tourism industry becomes more involved with social responsibility. Whether that means environmental sustainability, bringing new economic stability to emerging countries, or using tourism to close economic gaps – not widen them.
Q: Who have been the biggest supporters of your career?
My sister, aunt and mom – three women who have never wavered in their love for me and always supported all the decisions I made. My wife, Kristen, is a constant and positive voice in my life that encourages my dreams and pushes me to achieve bigger goals. My former professors, especially Professor Látková, have created avenues of opportunity for me at different times of need. She is a true example of what a supportive and dedicated professor can be to a student searching for success. There is no way that I would be where I am without the support of these women, but I also need to give myself some credit. The road was long, but I never gave up, and in fact, strived for better. I put in the work to improve and expand my professional skills so that I exceeded the expectations of my peers and superiors.