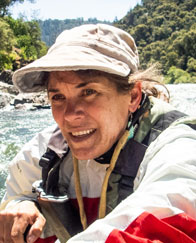 Laura Armstrong knew she was destined to join the family business on the river. After a couple false starts – and a college degree – she came back to her roots, and proves every day that working in tourism is not only rewarding, but loads of fun!
Name: Laura Armstrong
Job: River guide, reservationist, social media coordinator (it's a family company so we all do a lot of different things) @ All-Outdoors California White Water Rafting
Hometown: Walnut Creek
Education/Training: B.A. from Northern Arizona University, Wilderness First Responder and certification in Swiftwater Rescue
Q: Describe the path you took working at your current job in the tourism field.
It was inevitable! My grandpa began a rafting company in 1962 that my uncle and dad took over. I started guiding for All-Outdoors on rivers in California out of high school. The second time my dad fired me (we had a rule I had to be enrolled in college), I knew he was serious, so I went and worked on rivers in Oregon, Idaho and Arizona (Grand Canyon). Family has brought me back to my roots. Here at All-Outdoors I am now doing more behind the scenes work in marketing and reservations and getting out on the river when I can.
Q: What are the advantages of working in a family-owned business? Any downsides?
I appreciate getting to work alongside my uncles, dad, grandpa, aunt and cousins. We have a good time as we work together to accomplish our goal -- sharing rivers with folks. We have complementary personalities and senses of humor. The downside is that our complementary personalities can become more conflicting when there are contrasting opinions :).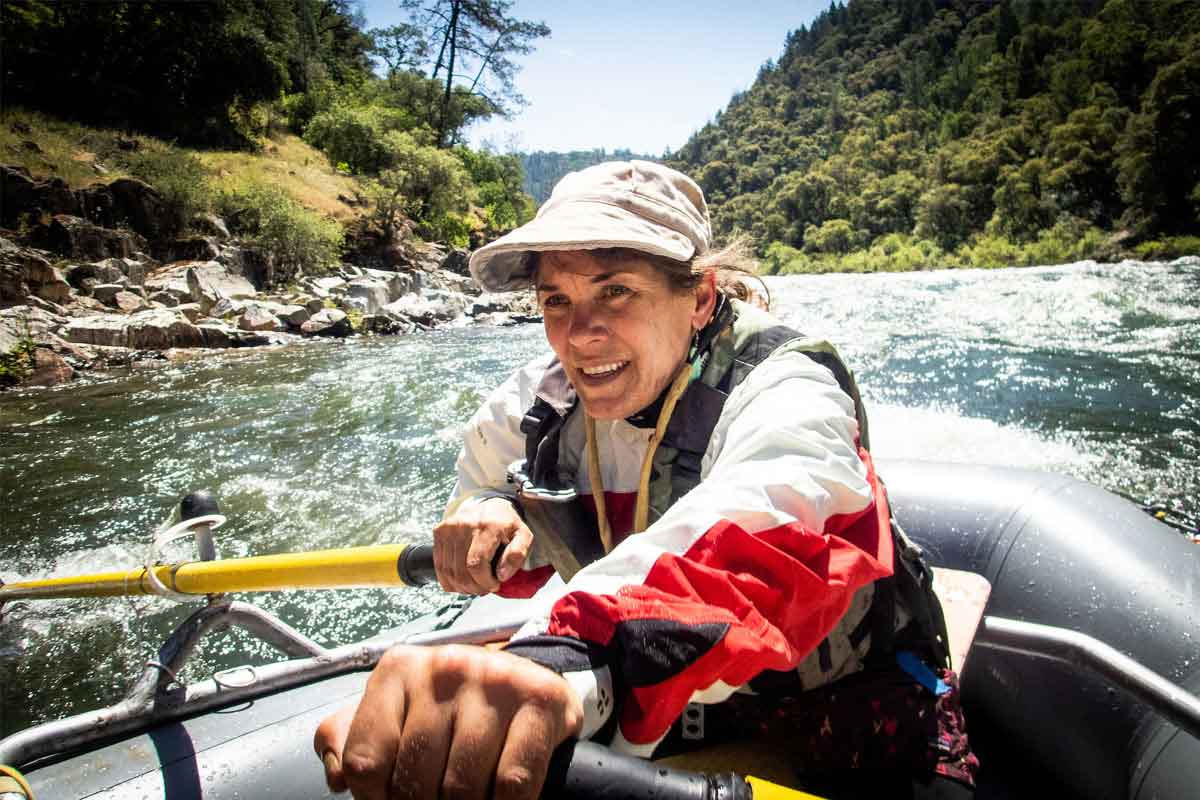 Q: What do you like most about your job?
I love connecting people to rivers and enabling people to escape from daily life and into natural spaces. On the river I get to see folks relax and enjoy being with their friends and family. There is nothing quite like floating down a river with the sound of the water and your friends laughing. The water swirls in magical ways and everywhere you look there is something that is wonder inducing. It's like being a little kid again!
Q: What were the most valuable parts of your education and or training?
What has been most valuable is being educated about the places I work in so that I can teach my guests about them and the ways they are at risk of being lost. I think the more you know about a place the more you appreciate it. These places are also great training grounds. In the challenges these settings provide we realize how important teamwork is and learn things about ourselves. I have learned that people rise to the occasion and that we are keen to help one another, especially in the outdoors.
Q: What are your goals working in tourism?
My ultimate goal is river conservation and protection of wilderness places. The more people that get to experience the beauty of rivers and these places means the greater likelihood our natural resources will still be intact in future generations. It is an honor to facilitate these types of influential experiences for folks.
Q: Who have been the biggest supporters of your career?
My Grandpa and Nonna are the top two. Even when my parents were not thrilled with me guiding, I knew my Grandpa was proud. His support has pushed me to grow by learning new things and trying new things. I am excited to see how I can use my love of rivers and our company's platform to influence change in how we think about ecotourism. These rivers we guide trips on sustain our lives and speak to us individually in different ways. Now is the time to speak up for them and their watersheds!