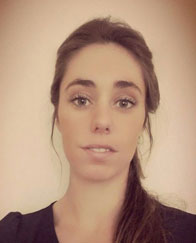 Name: Jill Huinder
Job: Travel Manager, Fourwinds Tours and Travel
Hometown: Vught, Netherlands
Education: M.S.S. in tourism, recreation and park management, San Francisco State, and B.A. in philosophy, University of Amsterdam
Q: Describe your path working in the tourism field.
I was born in the Netherlands and was exposed from an early age to boutique heritage travel experiences. I quickly discovered my passion for the travel and tourism industry and decided to make it my career.
I am currently settled in New York as a travel manager at Fourwinds Tours and Travel. In that role, I am responsible for coordinating up to 100 global educational and luxury group trips per year, which includes travel program design, travel research, and event management for established clients such as the United Nations International School and Condé Nast. I also organize trips in Southern and Northern California. Itineraries include national parks, amusement parks, summer camps, cities, museums, and university tours.
I spent the prior decade studying and working on five continents: Europe, Asia (India), Oceania (Australia – where I worked as a tour guide in Crystal Caves), and throughout North and South America. When I lived in San Francisco, I served as a consultant for the San Francisco-based International Funders for Indigenous Peoples, where I managed the donor travel program, coordinated international conferences and managed grants.
While earning my Master of Social Science in Tourism, Recreation and Park Management at San Francisco State, I worked at the sustainable travel agency, AltruVistas. There, I managed socially responsible group trips out of the Bay Area. I completed my degree with a self-developed field research project focused on the potential of community-based tourism businesses to facilitate economic development, cultural and environmental heritage protection and educational exchange between visitors and 23 host communities within the Sacred Valley of Peru.
Q: What made you want to enter the travel and tourism industry?
My life has always revolved around travel, and it is one of the things, along with understanding how heritage shapes cultures and how important that is to our future, which is most natural to me. I was a very bright girl growing up and school was always very easy for me. Too easy maybe. I missed first-hand immersion learning experiences and always really enjoyed it when my parents would take me and my brothers on three-week vacations all over the world. During these trips I learned so much about the world that could not be taught in school and I developed a lot of respect for other cultures very different from my own. I learned that through travel, we have an opportunity to explore things for ourselves, to open our world, to find a deeper meaning and purpose to life (which makes us happier), and to bring us closer together (especially when we see that people in other cultures have their own traditions and customs yet are likewise interested in living a peaceful, free, healthy, and interesting life). I believe that the tourism industry builds bridges and is a key job-creator. It is also very much possible to contribute to a more sustainable and socially responsible (or just) world through tourism. All these positive factors made me want to work in this industry.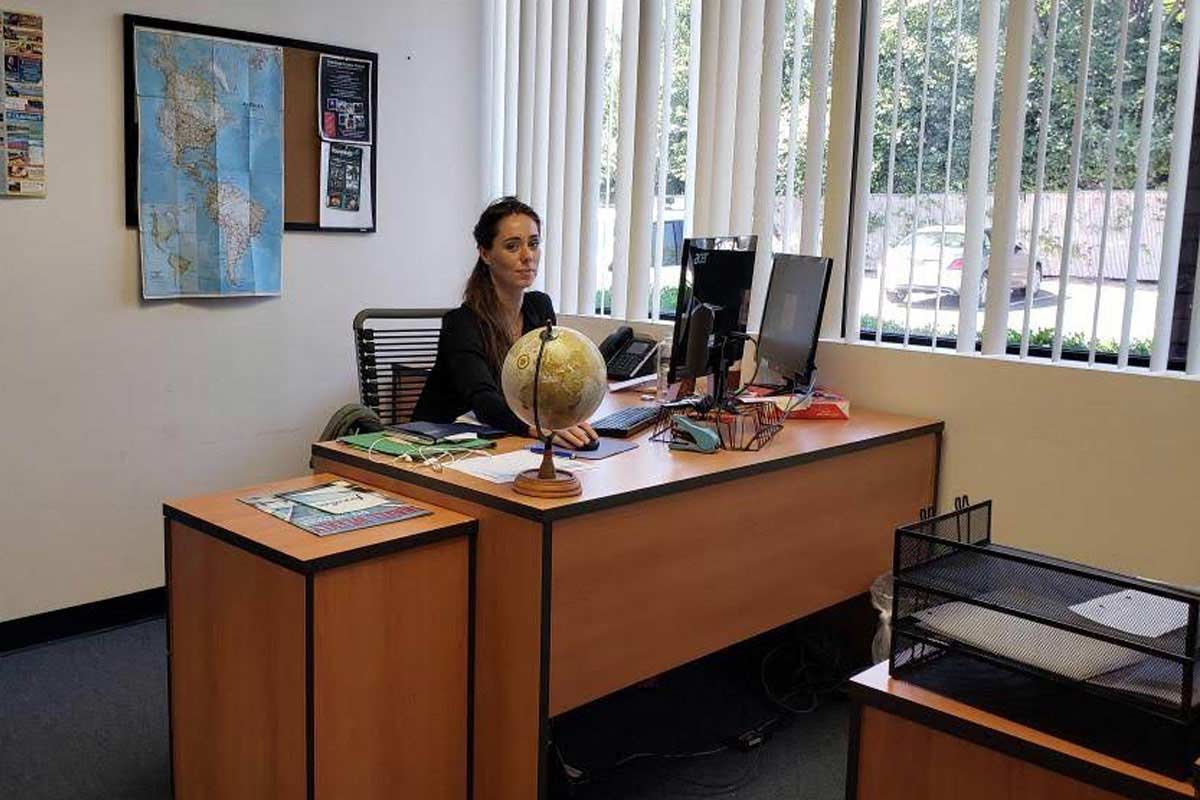 Q: What do you like most about working in travel and tourism?
It is very dynamic, hardly any day is the same. Of course, there is the repetition of daily operations, but the encounters, exploration of new people and new places (even if it is just online by doing research or through a call with a client or vendor far away) it feels like a fresh and new experience every day. Work in tourism is also constantly evolving. The industry changes over time and is so broad that you can spend a lifetime in tourism yet have very different positions throughout all those years. It is an industry that strengthens appreciation for people and the environment, as people in the industry tend to be very inspired by what they're doing and also the people (like travelers) that are enjoying your services are inspired by it. Seeing the beautiful environment (for example in California, the redwood trees, the coastline, the many parks) really brings about an awe and admiration for the natural world that makes you want to protect it, take care of it, and enjoy it, which brings you close to ample outdoor leisure options.
Q: What were the most valuable parts of your education?
To learn about and to conduct research. To become aware of local and global tourism policies and to learn that working in tourism is respectable work. You do not necessarily need to be a doctor, lawyer or banker to have a respectable job. Much can be achieved through tourism and it is a key industry in today's society.
Q: What are your goals in the industry?
I would like to start my own travel niche.

I want to work in global tourism policy development (being part of the Global Sustainable Tourism Council and the United Nations World Tourism Organization) to optimize and leverage the potential of tourism to contribute to a better world and better lives for everyone.
Q: Who have been the biggest supporters of your career?
My professors at the university, some people I met during my years working in the industry that took the time to listen to my ideas and encourage me, my parents, and my husband.