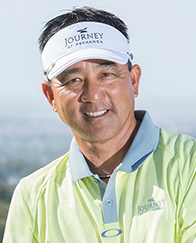 Name: Randy Chang
Job: Director of Golf Instruction – Journey at Pechanga
Hometown: Honolulu
Education: Bachelor's degree from the University of Portland, PGA
Q: Describe your path working in the tourism field.
You could say that being born and raised in Honolulu, Hawaii, I was destined to become involved in the tourism industry in some way. With the heavy military presence and then the arrival of international tourists to Hawaii, I noticed early on that it was one thing to have a beautiful destination such as a hotel or restaurant. But I also noticed the biggest lines of tourists were often at the local Hawaiian walk-up restaurants. Travelers wanted to seek out authentic and personally meaningful experiences.
I got involved with golf my freshman year in college and was fortunate enough to make the golf team at the University of Portland in Oregon. The scenery and topography proved so different from the islands, I met new people and set out on my goal of graduating with a degree in engineering. Instead of engineering like my parents hoped, I set my sights on golf professionally. Earning my PGA membership, I played in numerous tours throughout California and Canada. Life on the road all the time proved difficult, so I switched my focus to teaching golf. Upon inspection, I found there was a lack of instructors teaching golf for kids, so that's where I devoted my time. Then Tiger Woods broke onto the scene in 1996. He won four majors his first year on tour, and stories of his upbringing and training began to gush from the media's firehose. The calls from parents wanting to sign their children up for golf lessons came nearly instantly, and they haven't really slowed down. Only now I receive texts, tweets and Instagram direct messages.
Q: What made you want to enter the travel and tourism industry?
I never consciously intended to enter the travel and tourism industry. In the last several decades, golf has become such a big part of the offerings a resort can give to its guests. I've been privileged to work with Journey at Pechanga and the Pechanga Resort Casino as their Director of Golf Instruction for nearly 10 years. The resort/casino's leadership has also been very welcoming of my junior students. Before a voluntary temporary closure to help slow the spread of COVID-19 in March, we held classes for junior golfers as young as age three on Fridays, Saturdays and Sundays. We keep class sizes small, about four to six golfers, on purpose and I almost always have two instructors with each class. We made alternate arrangements with Pechanga to reduce the class size of the junior classes even more, and hold them at another of their properties. It has been wonderful to see that the work my instructors and I do helps shape future golfers, and it helps their parents get closer to the sport. Many of them end up trying it out for themselves after watching their children try it and quickly improve.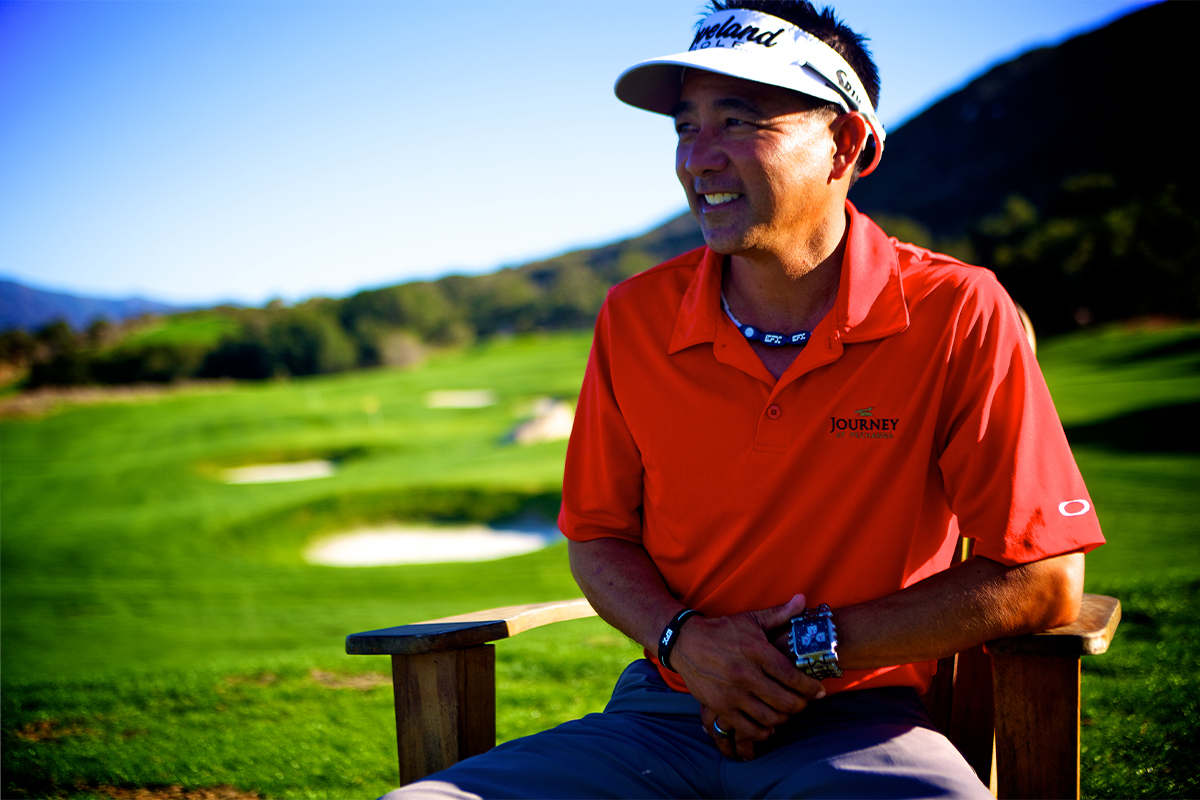 Q: What do you like most about working in travel and tourism?
There are so many wonderful things about working in travel and tourism. I love that I get to do the thing I love every day and I can impress upon young people the knowledge and skills about this centuries-old game that I learned and that I'm still learning. It's still amazing that by focusing heavily on one aspect of one portion of what visitors would want to do when they come to a resort destination, careers such as mine and those of my instructors have been carved out and continue to thrive. Working in travel and tourism often gives you the luxury of setting your own hours and schedule so that's always nice. Ultimately though, it's incredibly satisfying seeing a golf student, no matter if he or she is six or 66, enjoy themselves practicing or playing this game. When they do that, it elevates the entire travel experience they came here for in the first place.
Q: How has the coronavirus pandemic changed your job?
I don't know one sector of the hospitality industry not affected by the coronavirus. Most golf courses closed temporarily in the spring out of concern for slowing the spread of the virus, due to jurisdictional mandates or both. When they reopened in late April, May and some of them June, they were dealing with weeks if not months of lost revenue during prime golfing season. While golf was well-positioned to bounce back as an individual and distanced sport, golf lessons became another story.
It's only been since mid-July that we could begin hosting our junior lessons again. Class sizes have been greatly reduced, which means my instructors and I are working more hours to cycle the students through each day. Many children have simply not returned to class, however.
Individual lessons I teach with children or adults also stopped with the closures. Those are beginning to get scheduled again at a slower but steady rate. It will take time for everyone to be completely comfortable going places again. But Pechanga has made it easier for visitors to regain some of that comfort because of the terrific job they've done instituting comprehensive safety measures throughout the resort, including at the golf course. With efforts like this, I think we'll get back to a time soon when visitors can't wait to get out to the course, and I hope they look to learn a few things from me.
Q: What were the most valuable parts of your education?
I like to think I received my education in college playing golf, as well as during my countless years hanging out with my friends as a kid in Hawaii. We knew every inch of the island and when you knew that, you never gave away your best surf spots. Examining how to get there and what days and times would produce the best waves. It took constant analysis, time management and planning. Of course, we didn't realize we were doing any of that at the time. When you apply that mentality starting out in your career, or even start doing it along the way, it's easy to look back and see that you seemingly do things effortlessly that you truly enjoy. All the while though, a great deal of thought and analysis goes into this thing you think you're not really working at.
Q: What are your goals in the industry?
Since landing at Journey at Pechanga, it's been extremely important to me to use my platform to move the game of golf forward for the next generation of players. I'm an outspoken advocate for kids playing golf safely and avoiding injury, which was one of the main reasons I worked so hard to earn a seat on the Southern California PGA board of directors as Teaching Committee Chairman. It's also important to me to break down as many stereotypes about golf as possible. Golf is becoming one of the most inclusive sports there is, but the public may not know that by what they see in the media. I work really hard to get out into the media landscape to show audiences that golf is an approachable sport, it's not as expensive it is made out to be, and it's welcoming of everyone.
Q: Who have been the biggest supporters of your career?
Even though I did not go the engineering route as anticipated, my parents were my biggest champions. My kids also encourage me all the time to stay current on trends and technology, and they're right. If you don't keep up with the trends, you fall behind. I'm especially thankful to work with knowledgeable public relations people who continue to help me achieve my goals of pushing the game and the approachability of it forward from the tourism standpoint.