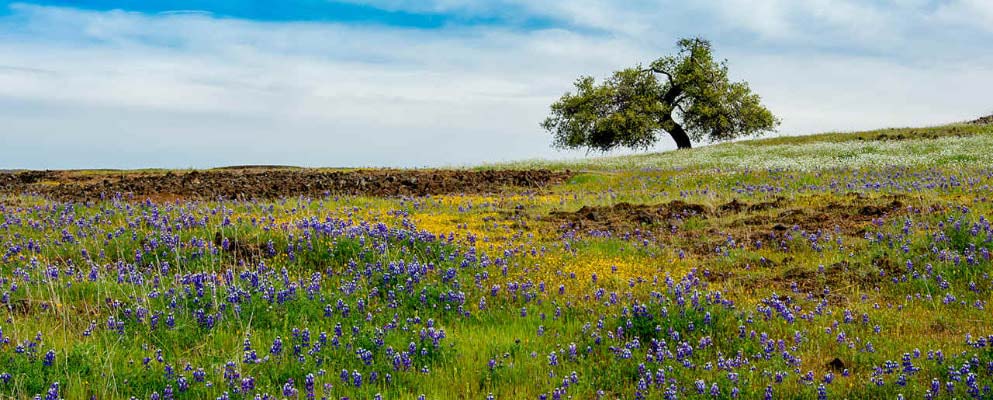 2018 Fires
Two deadly fires – one in the north and one in the south – started on the same Thursday morning, Nov. 8.

Fueled by 50-mile-an-hour winds and tinder-dry conditions, the deadliest fire in California history ignited in Butte County. It started near Concow and swept through the town of Paradise, killing 85 people, destroying nearly 19,000 acres and doing an estimated $16.5 billion in damage. The Camp Fire displaced thousands of residents before it was contained 17 days later.

In Southern California on the same windy day, the Woolsey fire began to burn above Simi Valley, ultimately killing three people, destroying more than 1,600 structures and forcing evacuation of nearly 300,000 residents of Los Angeles and Ventura counties.

Visit California pushed the #CALove campaign, bringing together nearly two dozen celebrities, including Govs. Jerry Brown and Gavin Newsom, for a public service announcement to ask Californians to "share the love" by volunteering, donating and visiting in the stricken areas. The spotlight also was cast on Butte County to showcase continuing travel opportunities there while the world was reminded that the fires impacted just a small portion of the state.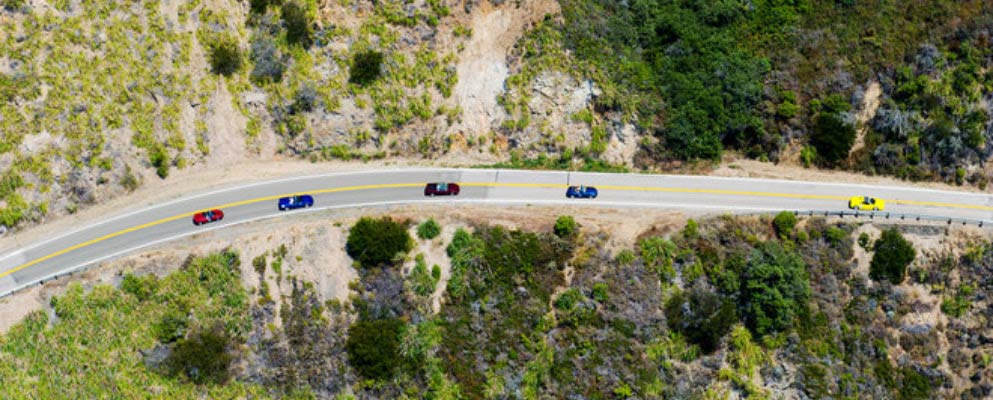 Big Sur Mudslides
A historically rainy winter sparked massive mudslides in the Central California region in 2017, first causing the collapse of the Pfeiffer Canyon Bridge in February before dumping thousands of tons of rock on a quarter-mile southern section of Highway 1.

The one-two punch wracked the area, essentially turning the destination into an island for both visitors and residents. An economic impact study conducted by Visit California showed that, if nothing was done, Monterey and San Luis Obispo counties stood to lose $500 million from the closure.
But after a $54-million repair job and nothing short of heroic efforts over a year and a half by CalTrans, the bridge was rebuilt and a roadway was carved – quite literally – through the fallen rock; on July 18, 2018, Highway 1 was again fully accessible.

For travelers around the globe, the Highway 1 drive through Big Sur is a bucket-list experience and destination driver for travel inspiration. To celebrate the grand reopening, Visit California partnered with Caltrans and local DMOs to arrange a caravan of 80 classic cars filled with media and tourism leaders to let the world know that Big Sur was again open for business. The event alone secured 600 in traditional and digital media. Efforts to spread the region's "open for business" message with partners across the state generated nearly $8 million in global media value months after the roadway's reopening.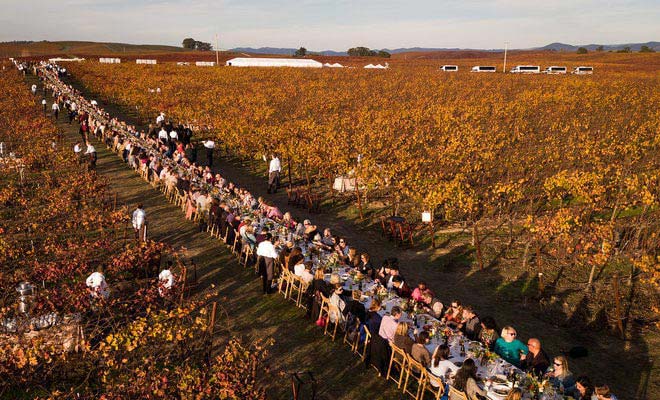 Wine Country Fires
After nearly 100,000 acres of California's beloved wine country burned in October 2017, locals and businesses immediately began the long road to recovery. The fires, which at the time were the worst in the region's history, garnered unprecedented media coverage with outlets around the world broadcasting images of a state burning to the ground.

This, ultimately, proved almost as detrimental to the region as the fires themselves. Wine Country is a region known around the globe and a key travel destination for global travelers.

But ultimately, those images didn't tell the whole story. Much of the tourism industry, including wineries and hotels, resumed operations just days after the tragedies. In Napa and Sonoma County, the more than 800 wineries combined opened back up to visitors.

As recovery began, Visit California in November 2017 helped organize the "Grateful Table," a very long table at which more than 500 dined in a Domaine Chandon vineyard on the Sonoma-Napa line.
According to the San Francisco Business Times, hotel occupancy numbers were up year-over-year in Napa. Total hotel revenue in January 2018 a typically slow month, was up by 8.8 percent. Sonoma County reported a 12.4 percent growth rate, with continued growth expected in 2019.
Northern California Floods
After years of a devastating drought, California's rainy winter in January of 2017 resulted in massive floods across Northern California. The Russian River flood impacted around 500 homes, as did the Truckee River, which affected 400 homes and caused the 1-80 Highway to close due to mudslides and rockslides.

Residents of Guerneville were quick to support fellow neighbors, volunteering their time and sometimes their own boats to transport members of the community. Today, the destination is thriving, with millions of tourists visiting the Sonoma County region every year.
California Heat Wave
The year 2017 brought record-breaking temperatures to the Golden State – Needles, California reached 125 degrees, followed by 122 degrees in Palm Springs, just 1 degree short of its record. Despite these record-breaking numbers, visitors to Palm Springs spent over $5.5 billion, bringing the destination back to where it was before the recession. According to the Greater Palm Springs tourism bureau, visitor spending has increased by 10 percent in the last two years.
Santa Barbara County's Thomas Fire
The Thomas Fire in December 2017 that burned much of Ventura County, Santa Barbara County, and the Los Padres National Forest is one of the largest California wildfires in recorded history. Like many recently-burned landscapes, Santa Barbara County faced tragic mudslides soon after the fire, shutting down Highway 101 for 10 days. According to Visit California, every week Highway 101 was closed resulted in a loss of an estimated $6.6 million of visitor spending in Santa Barbara County.
To show the world it's recovery after the devastation, Santa Barbara Mayor Cathy Murillo led a social media campaign to encourage residents to show off the daily recovery of the destination, including the blue skies and fresh ocean. Online, hashtags like #SantaBarbaraShines and #SantaBarbaraGrateful were used to show the positive change, inviting visitors back to the beloved region.