The last decade showed what an economic powerhouse tourism continues to be in California, according to research from Dean Runyan Associates.
Visitors spent $144.9 billion in 2019, a 3.2 percent increase over 2018.
The number of travel and tourism jobs increased to 1.2 million, adding 20,000 jobs. Tourism job growth in California averaged 3.2 percent a year for the past decade.
Travel-generated tax revenue also grew for the 10th straight year, providing $12.2 billion to state and local governments, a 3.4 percent increase over 2018. Revenue from tourism saved each California household $920 a year.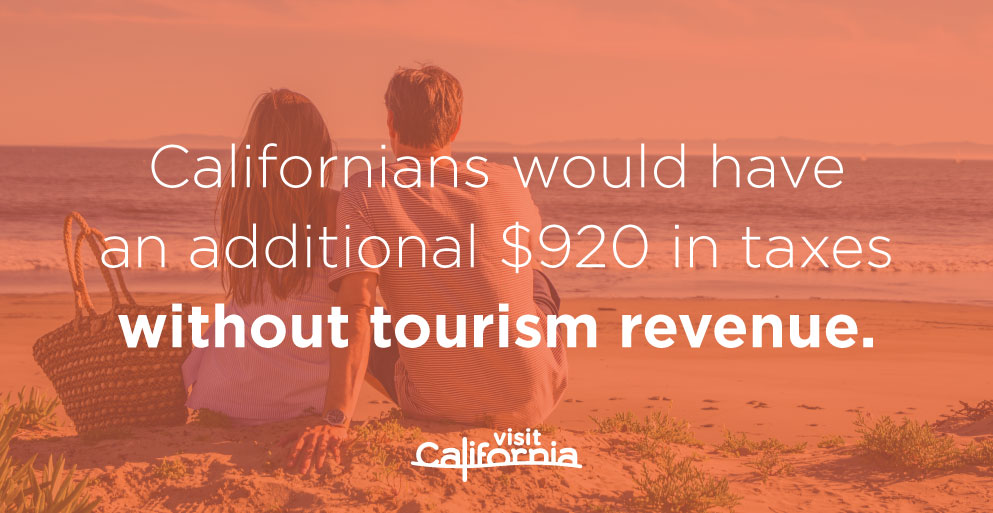 Tourism Jobs will Return
Tourism creates jobs at a rate higher than many other sectors.
From 2010 to 2016, travel employment grew by 17 percent, versus 13 percent in the rest of the private sector. As a result, the travel industry generated 9 percent of all new jobs in the United States during this period.
During the Great Recession, overall California employment fell 8.6% between 2008 and 2010, while tourism jobs dipped only 5.6%. Tourism is one of the most resilient economic sectors. It took two years less time for the travel industry to recover from the Great Recession compared to the rest of the economy.
"Tourism in California will rebound, because it always has -- after earthquakes, wildfires, the 9/11 terrorist attacks or economic crises. Californians are proud and resilient people."
California's communities rely on tourism to fund their way of life
Travel-related economic losses from the pandemic have been hardest on tourism workers, rural destinations in which tourism dominates the economy and hundreds of cities that use hotel taxes to fund basic municipal services.
In 2018, according to the Dean Runyan report, tourism made up more than 10 percent of the labor force in 15 California counties. For example, more than half the workforce in Mono County is attributable to tourism.
"California has led the nation in its response to the health crisis, and it will lead the economic comeback."